Dr Shamer Singh Memorial Radiodiagnostic Center (SSRD) is an independent private radiology practice owned by Dr. Baljit Kaur. The Center was founded in 1994 with a mission to make quality images of the body that help the radiologist and the patient's physician effectively diagnose and treat a variety of health conditions. SSRD has undergone various phases of refurbishment with the aim of improving the clinical diagnostic facility available to our patients.
We provide a high quality radiology service in a friendly and caring environment to the patients. Radiology is a specialty that uses imaging techniques, such as X-rays and ultrasound, to diagnose a variety of conditions. At SSRD, we offer the full spectrum of techniques, using the most advanced equipment.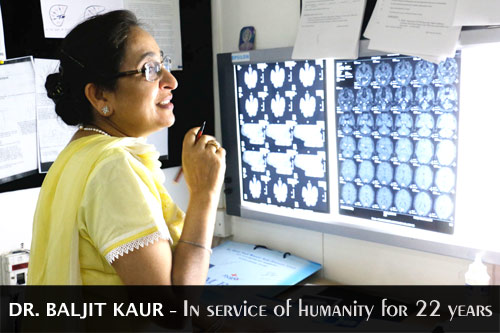 The constant presence of our radiologist, Dr Baljit Kaur, a highly trained radiologist, allows for an unprecedented level of continuity of care for our patients and the ability to form long term relationships with our referring clinicians, and tailoring imaging studies to their preference. Producing the best diagnostic images of our patients is of paramount importance to SSRD. This ensures that patients receive an accurate diagnosis, prompt medical care and the correct treatment. Our equipments produce excellent image quality and are the most advanced imaging units commercially available.
At SSRD caring and timely patient service is our top concern. Reports and/or images are delivered to the patients, in most cases, the following working day after the tests are completed. Should test results warrant immediate action, the personal physician is contacted at once.
We would like to thank those of you who have chosen us as your personal preferred provider. We hope that those who have not yet used our services will give us an opportunity to serve you through our upgraded facilities.